DNA is a molecule that carries the genetic instructions used in the growth, development, functioning and reproduction of all known living organisms.  Interestingly enough, if you take a look at a DNA double helix structure from the front, this is what we normally see in science textbooks (see picture below).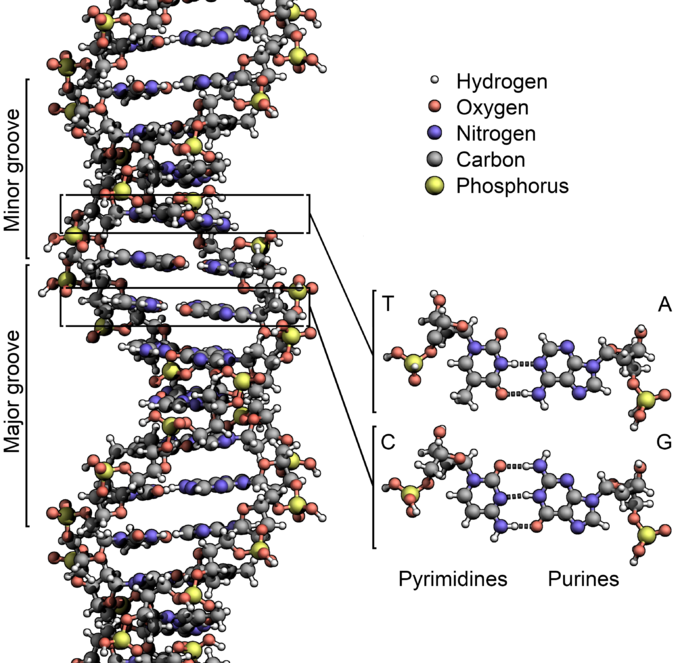 But, what you probably have never seen is what a DNA double helix looks like from a bird's eye view.  Until a few weeks ago, I had not seen it either, and what I saw was stunning (see picture below on the RIGHT).
If we were to view a painting or a piece of stained glass (pictured below on the Left) with this kind of detail and structure, we would awe at how the artist is so talented and stare in amazement.
There is an Artist, a Creator-extraordinaire who designed every cell of every element of the world as we know it.  Not only is He the Creator of the Universe, but He is the Savior as well.  This God who is mighty enough to speak planets into existence, loves us enough to send His Son, Jesus, as payment for our sins so that we can live eternally.  But, that's not the end…the Bible says that Jesus ever lives to intercede for us.  He is not idle since He ascended into Heaven after being raised from the dead…He is alive and He is willing and wanting to be engaged in our lives each day if we will only invite Him in.  He knows the number of hairs on your head, He knit you together in your mother's womb, He loves you so much I wonder if we'd be willing to thank Him for that today?
Jesus said,29 "Are not two sparrows sold for a penny? And not one of them will fall to the ground apart from your Father. 30 But even the hairs of your head are all numbered. 31 Fear not, therefore; you are of more value than many sparrows. 32 So everyone who acknowledges me before men, I also will acknowledge before my Father who is in heaven, 33 but whoever denies me before men, I also will deny before my Father who is in heaven."   Matthew 10:29-33