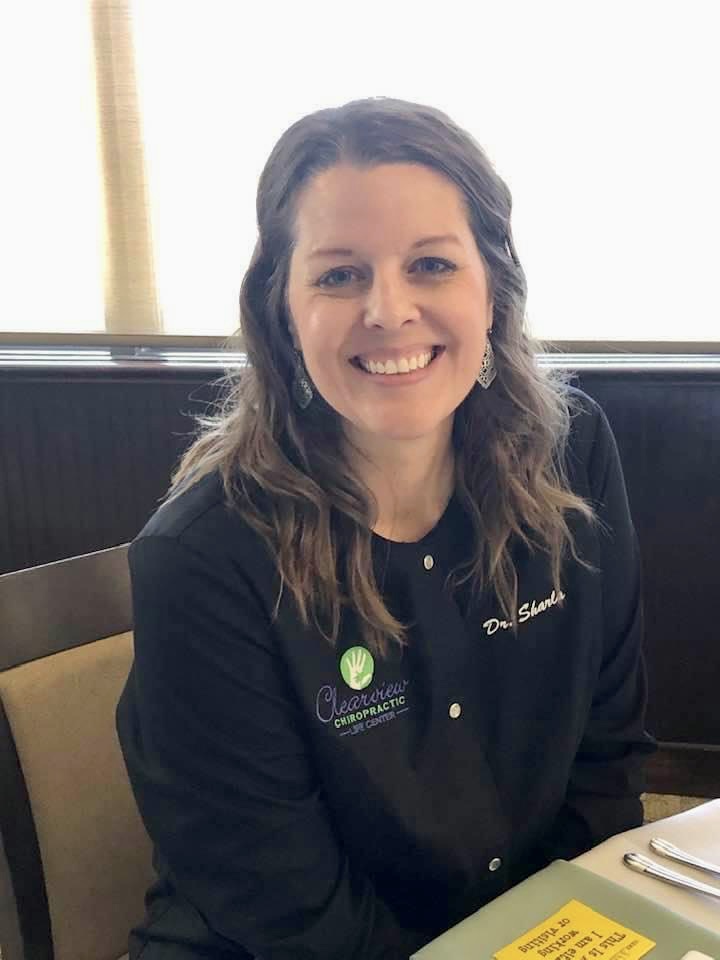 Dr. Sharla Robertson, Chiropractor
Here at Clearview our mission is to love Yehovah our God with all our heart, mind, soul and strength, and to love and serve you and your family. It is our highest honor and our greatest joy!
Here at Clearview our faith is that God is good, He answers prayer and He is the Healer!
Dr. Sharla Robertson is a wife to Justin,  mom to their son, Boss, and a Chiropractor. In 2006, she opened Clearview Chiropractic Life Center in Acton. Her passion is to take care of families of all ages, including babies and pregnant mommas through Chiropractic care and wellness lifestyle education. Clearview is founded on the fact that God made our bodies fearfully and wonderfully, and we desperately need a clear view of how to take care of ourselves from our spinal alignment, to our posture, what we eat, to how and what we believe. What we believe ultimately is demonstrated by our actions, and each of these lifestyle choices have a massive impact on how well our body, mind, and spirit function each day.
Dr. Sharla is the 11th Doctor of Chiropractic in her family, primarily utilizing the gentle, low-force techniques of Thompson, Upper Cervical, and Activator Methods. Dr. Sharla is also certified in Webster Technique for pregnancy. Joining the best of Restorative & Wellness Chiropractic care, Dr. Sharla loves to educate her patients so that they can actually continue to improve their health as they walk outside of Clearview and back to their daily lives better equipped to be a blessing to the world around us.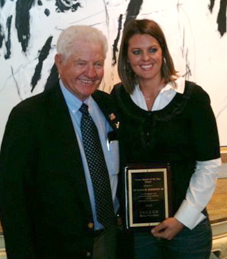 Dr. Sharla receiving the 2010 Young Alumni of the Year award with her grandfather, Dr. Roy D. Mitchell.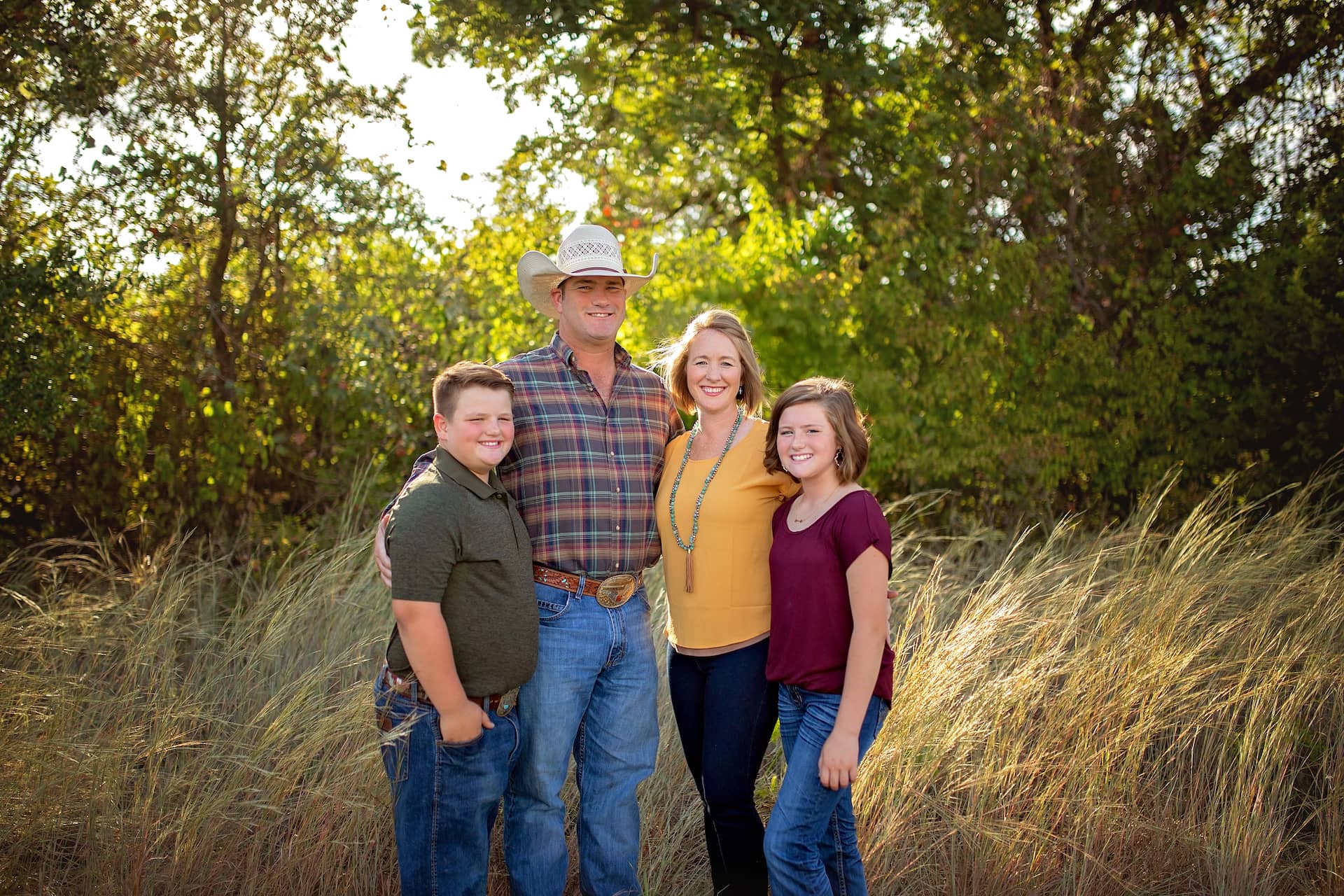 Elaunda pictured here with her husband, Joey, and children J.W. and Rylee.
Elaunda Rickabaugh, Our Amazing Office Manager
Elaunda and Joey have been married since 2004 and have two wonderful children, Rylee and J.W. Elaunda's story began with having constant headaches, which were keeping her from enjoying life and family. It seemed that she was not able to obtain answers with traditional medicine. She kept going from doctor to doctor who in turn lead her back to the instruction, "take this pill" and "you will be on it or the rest of your life". Those answers were not acceptable for her. She had a close friend who encouraged her to try chiropractic care to which she was very hesitant at first, but now very thankful she did. Through the education she has received regarding her diet and regular adjustments, her headaches have subsided. Additionally, Elaunda's son was having chronic ear infections. Since he has received chiropractic care on a regular basis, his ear infections have significantly decreased.
She feels very blessed and so thankful to be a part of the Clearview team since 2013. Dr. Sharla is such a breath of fresh air and so knowledgeable when it comes to being in control of one's health through true health care and prevention.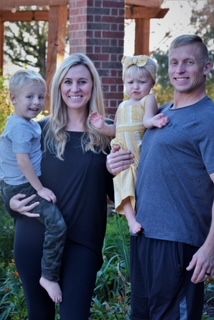 Kaci pictured here with her husband, Kyle, and children Kruz and Kambri
Kaci Underwood, SoftWave TRT Technologist
Kaci married her best friend, Kyle, in 2009 and they have been chasing their dreams together ever since then. They have two young children, Kruz and Kambri, that keep their days busy, and full of joy. Kaci worked full time as a Radiologic Technologist, until their growing family and dreams opened up new opportunities. Currently, Kaci manages and operates their storage facility, 
works PRN as a Rad Tech, 
tries to keep up with their two little blessings, and is fortunate to add Clearview Chiropractor to her list. Kaci first visited Clearview in search of help for her son, Kruz's eczema and severe allergies. The traditional path was not showing them the results they had hoped for, and they were experiencing first hand the lack of true healing so often experienced with western medicine. From the moment they walked in Clearview they felt a sense of support, encouragement and healing. They have been patients ever since, and have been so thankful to have Dr. Sharla involved in their care.
Kaci considers herself beyond blessed to be a part of the Clearview team. Dr. Sharla has created such an amazing atmosphere, and leads her office with a true servants heart. Kaci loves getting to know her patients, and the interactions they experience together. Kaci is inspired to be a part of true healing, and seeing patients improve, without medications, or side affects. 
Lauren Williamson, SoftWave TRT Technologist
Lauren and Jeremy have been married since 2010 and are blessed with two amazing children, Eli and Claire. They live in Glen Rose and are loving every second of experiencing parenthood. Lauren has been a registered nurse since 2010 and has worked in the hospital system part time since becoming a mom. She began searching for a more natural approach for her and her families health several years ago and was encouraged by a close friend to give Dr. Sharla a call. It was an immediate fit for her family and Dr. Sharla has been a true blessing ever since.
Lauren is thrilled to be a part of the Clearview family and is looking forward to walking alongside Dr. Sharla and her patients on their path to health!