Dr. Sharla pictured here with her husband and son.
Dr. Sharla, Chiropractor
Because Dr. Sharla is a Believer in Jesus Christ, and blessed to be the 11th Doctor of Chiropractic in her family, she has a deep-centered passion to help infants, children, women & men express their God-given potential for health, energy, & vitality through natural Chiropractic care. Steeped in the tradition of Thompson and Upper Cervical Chiropractic techniques, Dr. Sharla is proficient in Activator Methods and Webster Technique for pregnancy as well. Joining the best of Restorative & Wellness Chiropractic care, Clearview Chiropractic Life Center is the epicenter of the Wellness Movement in Hood County. As a Certified Chiropractic Wellness Practitioner, Dr. Sharla's Wellness Program includes instruction, coaching, & inspiration on exactly what to do, and how to get well & stay well for life.
She was awarded the 2010 Young Chiropractor of the Year by the Parker College Alumni Association, for her outstanding commitment to patient care and advancing Chiropractic Wellness. Dr. Sharla is a renowned speaker in our community and loves the opportunity to share her message of hope & healing with the public. Dr. Sharla & her husband Justin were married in July of 2008 and have a 2 year old son. They are active members of Acton Baptist Church where Dr. Sharla serves the Lord through women's ministry and her blog: Living Amplified.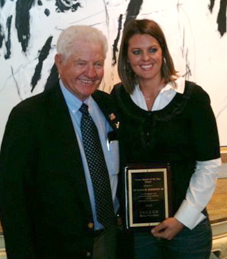 Dr. Sharla receiving the 2010 Young Alumni of the Year award with her grandfather, Dr. Roy D. Mitchell.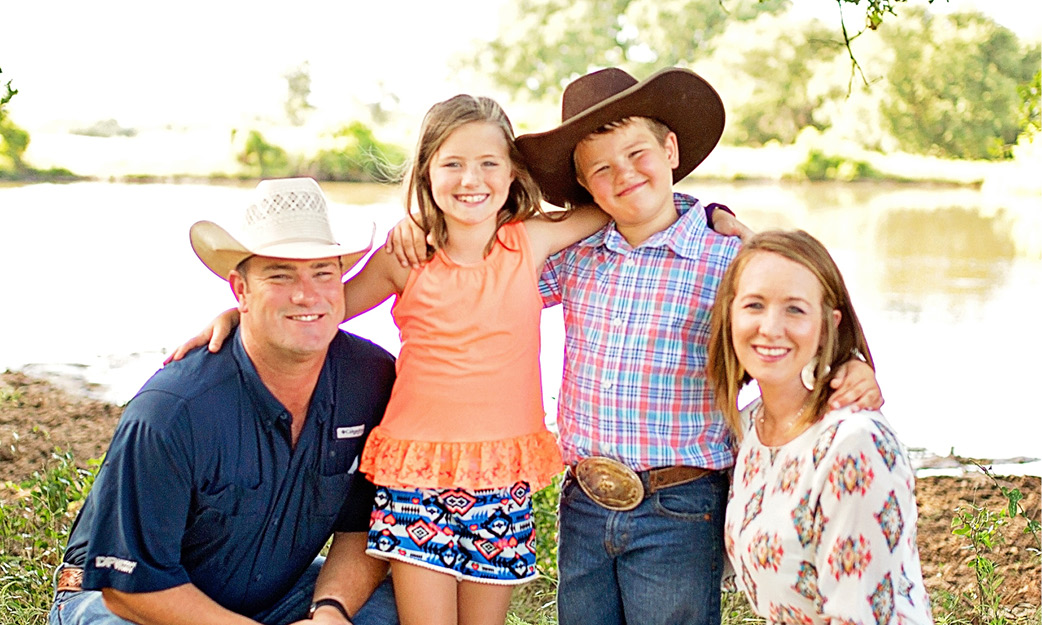 Elaunda pictured here with her husband, Joey, and children J.W. and Rylee.
Elaunda, Assistant to Dr. Sharla
Elaunda and Joey  have been married for 10 years and have two wonderful children, J.W. and Rylee. Elaunda's story began with having constant headaches, which were keeping her from enjoying life and family. It seemed, that she was not able to obtain answers with traditional medicine. She kept going from doctor to doctor who in turn lead her back to the instruction, "take this pill" and "you will be on it or the rest of your life". Those answers were not acceptable for her. She had a close friend who encouraged her to try chiropractic care to which she was very hesitant at first, but now very thankful she did. Through the education she has received regarding her diet and regular adjustments, her headaches have subsided. Additionally, Elaunda's son was having chronic ear infections. Since he has received chiropractic care on a regular basis, his ear infections have significantly decreased.
She feels very blessed and so thankful to be a part of the Clearview team. Dr. Sharla is such a breath of fresh air and so knowledgeable when it comes to being in control of one's health through true health care and prevention.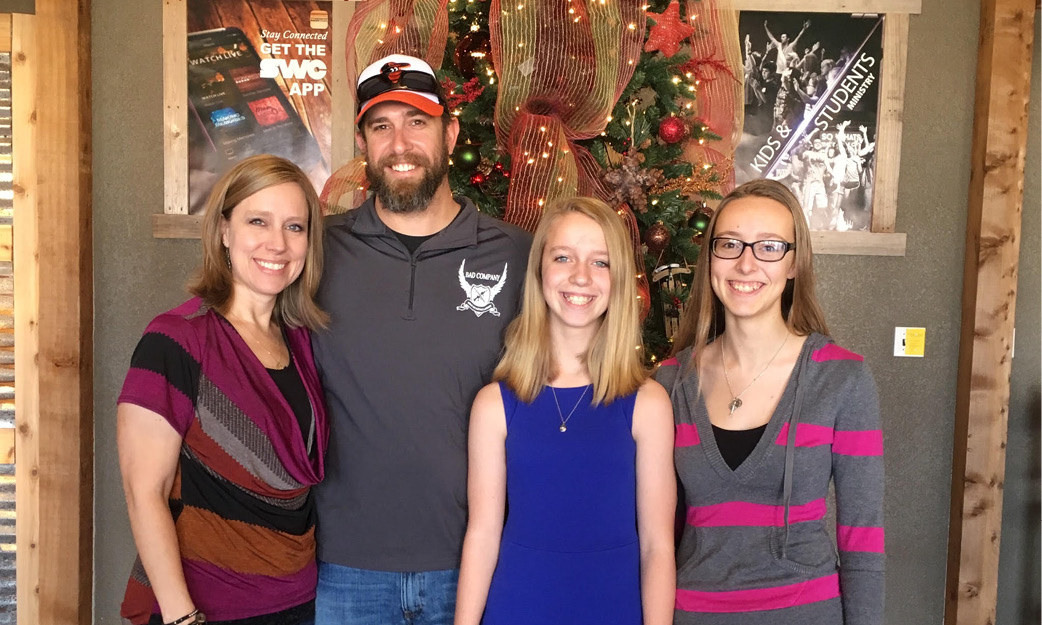 Suzzi pictured here with her husband and their two daughters.
Suzzi, Assistant to Dr. Sharla
My family is so blessed to be part of this team! Prior to the last two years we were living what I would call a very traditional lifestyle regarding healthcare, medicines, and food choices. I had been living with an auto-immune disease for the past 6years, and after many specialists, several medicines and nothing working we had to seek alternative options. Additionally, one of my daughters was diagnosed with Scoliosis. Traditional healthcare wanted her x-rayed every 4 months until her curve was bad enough to brace her and they were totally against Chiropractic care. We are happy to say, we are not subjecting her to consistent x-rays and after weekly adjustments with Dr. Sharla her curve stopped progressing.
Dr. Sharla and her expertise was a God send. She has opened our eyes to many natural options to heal our bodies. The key elements in our everyday life for our whole family include, weekly adjustments so we don't end up in the "ditch", natural remedies, and clean foods. It's not difficult. It's a simple change of your mindset. We believe that God created our bodies to heal itself and we are the ones that mess it up. We are now a healthy family and for the 1st time this disease is in remission simply by natural options! Praise God!
Richard, Suzzi, Haylee & Hannah